Dog Groomer in Nottinghamshire
Amy Manser - Just4Paws
Just4Paws is owned by multi award-winning Amy Manser. With a team of fully qualified groomers, and close to 20 years experience, the Just4Paws grooming school has also received the "Grooming School of the Year" Liz Paul Achievement Award.

Students will receive the best possible teaching from one of the best groomers in the UK and her team.
Located in Whatton in the Midlands, the Just4Paws grooming salon and school is air conditioned and fully equipped with the latest equipment in the industry.

A number of courses are proposed including :
- City & Guilds Level 2 Certificate For Dog Grooming Assistants (7763-02)
- 1 Day Dog Grooming Masterclass
- City & Guilds Level 3 Diploma
- OCN Level 3 Professional Dog Grooming Course
- Hand Stripping Course
- 1 Day Dog Grooming Taster Course

Part-time and evening courses are also available.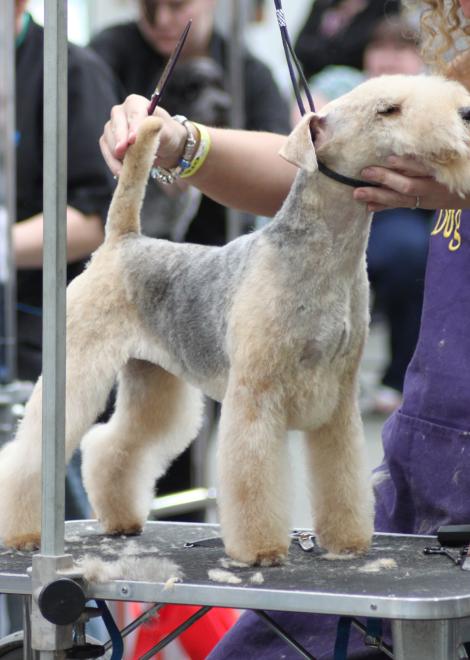 Achievements
---
Grooming School of the Year
Liz Paul Industry achievement awards
Guild Of Master Groomers
One of only 21 in the UK
City and Guilds 7303/03 in teaching
Location
---
Nottinghamshire
Bellrock House, Old Grantham Rd,
Whatton,
Nottingham
NG13 9FW
United Kingdom
01949 859869